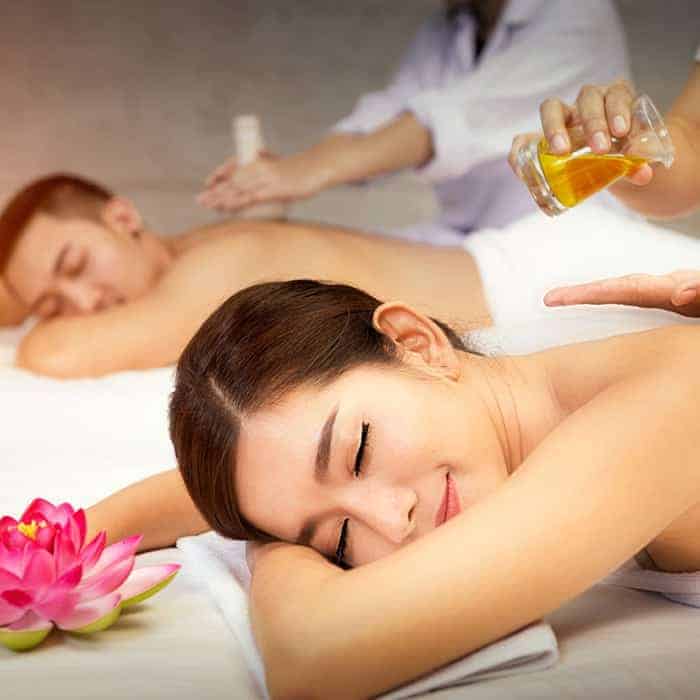 Couples Getaway
Includes Steam, Coconut Scrub, Body Massage, Spa For Two People
This specially designed couples package begins with a deep cleansing Steam to clear the sense and provide a detoxifying bathing experience. Follow up with an aromatic Coconut Scrub with it's relaxing scent and powerful exfoliating properties which will leave you beautifully smooth and soft, then retreat to the hands of your therapist for a traditional Full Body Massage.. Taste delicious chocolates and sip on champagne as you lie back and drift away in a tropical, candlelit spa for two.
Minimum of two people
$515 for two people
Allow 2.5 hours
Read what our current clients have written about us.
I had a therapeutic massage today and it was fantastic. Lovely staff members who take the time to explain their services to you. They regularly have 25% off deals too which is a win win, considering they're already competitive when compared to other salons.
Revive is AMAZING. I have tried other spa retreats hoping they will live up to Revive and am constantly disappointed. The therapists, treatments and extra touches are world class. I will no longer go elsewhere. Thank you Revive.
I had a wonderful experience at Revive. My partner bought me a day spa package with a full body massage and facial, it was so relaxing. Beautiful spa and gorgeous therapists. Would definitely recommend this place.